BOE MEDICAL, is in charge for the marketing of ropimex® products for all Africa and Middle East. ropimex® has a large range of privacy curtains and screen system for Hospital, medical centre and clinics.
Since 1976, ropimex® has been busy finding solutions to protect the privacy of the sick and those in need of care.
The telescopic screens of the early years are still in use today. From them a system developed, whose diversity, use and combination options provide a suitable solution for each customer.
ropimex® products are lightweight and nonetheless robust. Easy handling, care and disinfection. The timeless, extremely attractive design fits in with every room.
The system is not only functionally perfected, it also satisfies the visual standards of the most modern furnishings in the health sector. 
ropimex® products conform to the highest safety standards. The telescopic screens including the trolley, the Vario rail system and the folding screens, RVW, all bear the GS tested safety mark issued by the German TÜV (technical inspectorate).
Fell free to contact, for specific ropimex® enquiries, our engineers will prepare for you all the studies, calculations for the rails, curtains according to your project.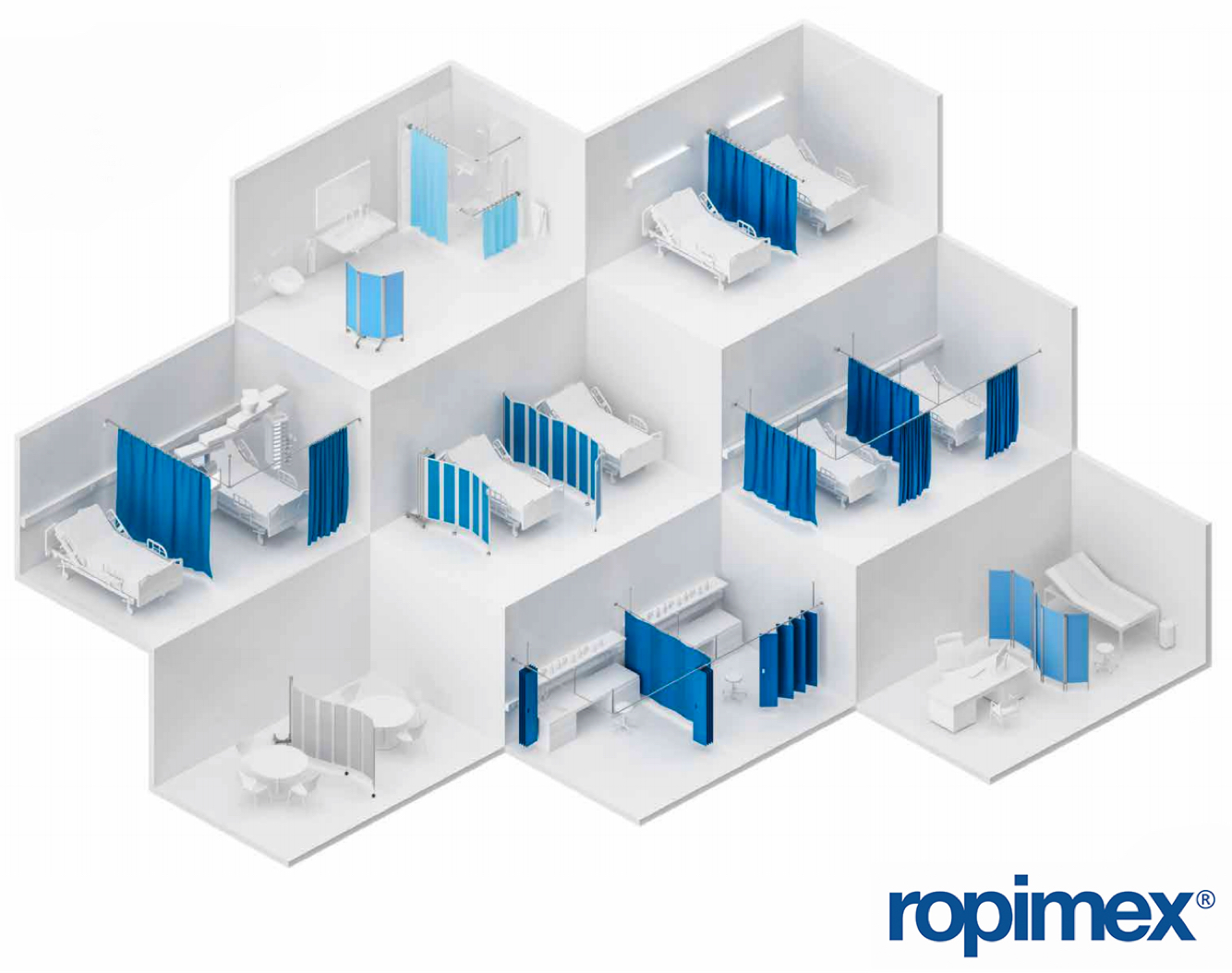 Contact us
Postal & Showroom
7 rue de Clagny
78000 Versailles
France
Sales department
+33 (0)9 86 17 82 35
info@boemedical.com