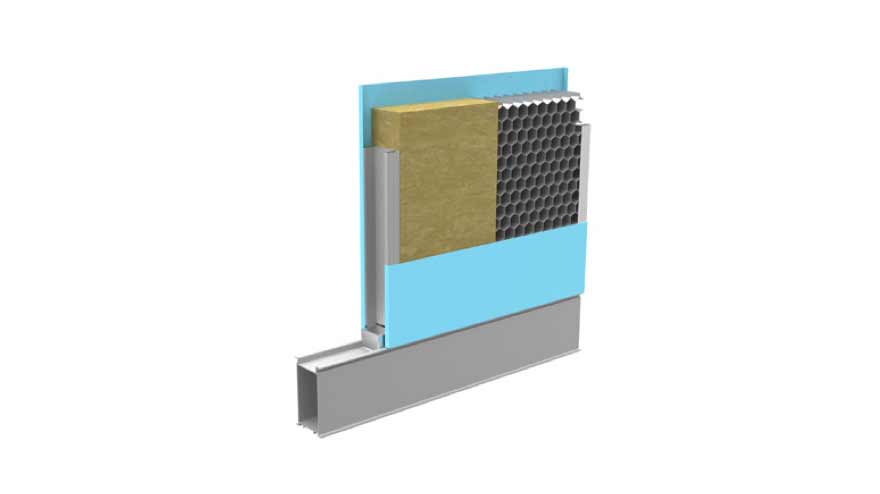 The panel, as a wall segment, is made of double-walled sheet folded around the edges (sandwich panels), rein-forced with a frame
Panel thickness: 62 mm

Panel height: up to 4000 mm in one piece

Panel width: 100, 300, 600, 900, 1200 mm

Metal sheet type: stainless steel sheet (thickness – 0.8 mm) INOX AISI 316 L satin

Metal sheet coating: 110 µm

Filling: mineral wool (density 100 kg/m³, thickness 60 mm, A1 non-flammability class according to DIN 4102-1)

Frame material: galvanized / aluminum profile with all the necessary fixing

Panel is waterproof. All compounds siliconized with non-toxic fungicidal antibacterial silicone

The surface of the panel is covered with a protective film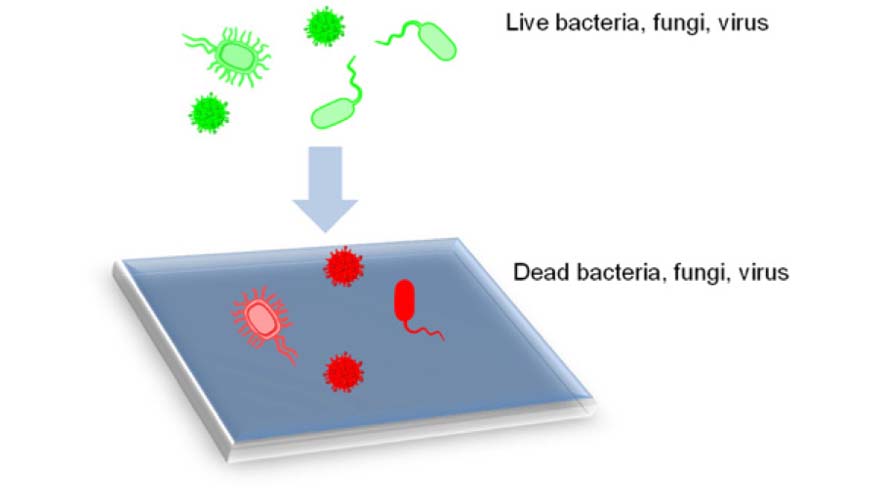 Antibacterial coating 110 microns thick

Antibacterial properties are activated in the presence of environmental conditions enabling growth of bacteria, fungi and algae

Double action: prevents formation of bacteria and eliminates the existing ones

Long-term protection, even with standard cleaning

Wide range of colors, highlighting on pastel colors, most commonly used in operating rooms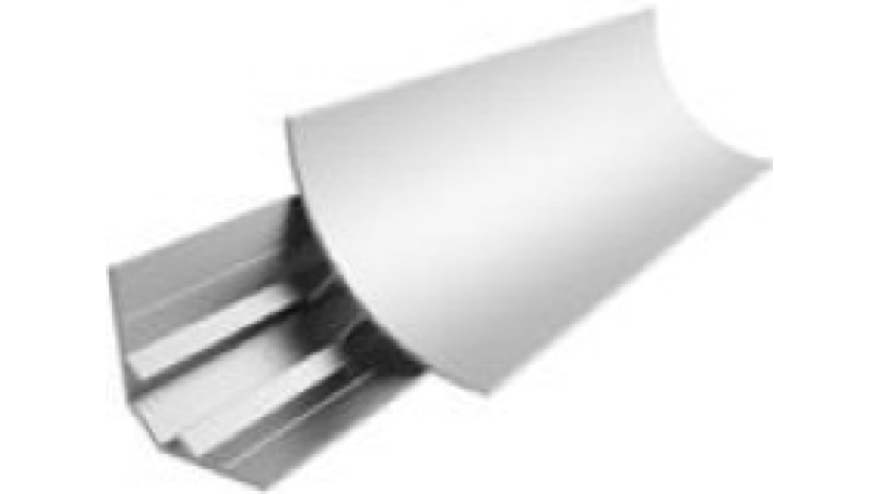 Ceiling panel systems are used as a strong, impervious dropped ceiling with a standard thickness of B=42 mm; 62 mm. The system consists of ceiling panels, aluminum rectangular coupler tubes, suspension elements with aluminum C-profiles which join two ceiling panels.  Which profiles will be used depends on the thickness of the ceiling panels (42; 62 mm), standard tube dimensions are 20×40 and 40×40 (new profile 60×40). Aluminum U-profiles or corner L-profiles, which have an attachment point for fillets, are used for joining the wall and the ceiling.
Joining: vertical wall/wall, horizontal wall/ceiling

Mounting: covings fixes to the corner on aluminum profile which is mounted between the wall/wall and connection wall/ceiling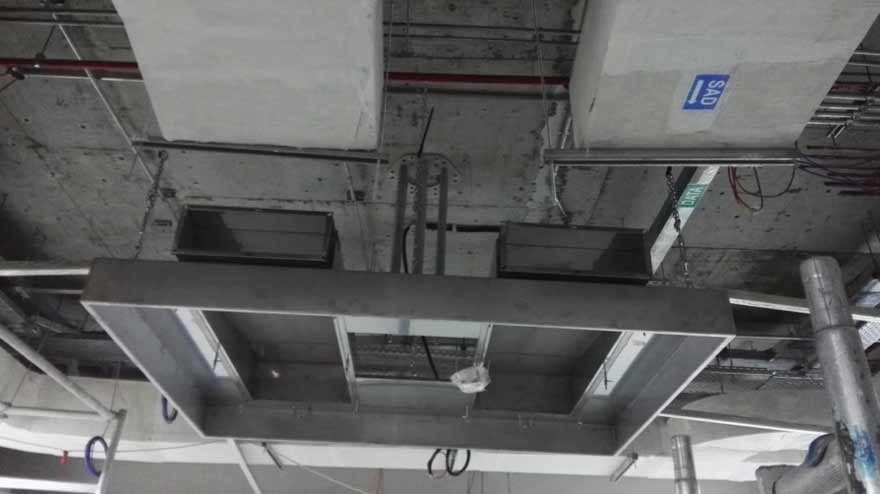 Operation ceiling is intended for supply of filtrated air into operating rooms.
Optimal aseptic conditions are being achieved due to laminar air flow which is gradually directed toward exhaust openings

Recommended air flow velocity, above operation table is between 0,15-0,30 m/slab solute filtration is done by high quality HEPA filters class H14 according to EN 1822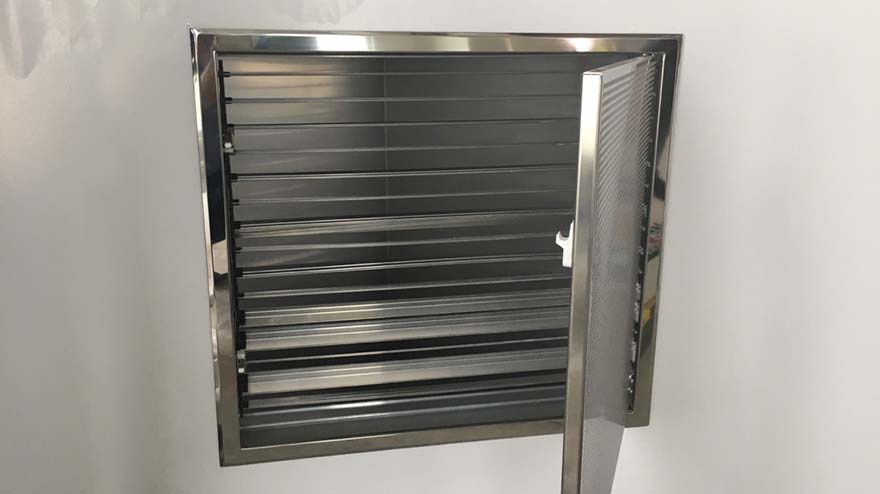 Exhaust surgical grille is designed for wall mounting in areas with specific requirements of purity (operating rooms). Made from stainless steel AISI 304 Front diffuser made out of fine stainless-steel mesh.
Dimensions: 525×225 & 325×225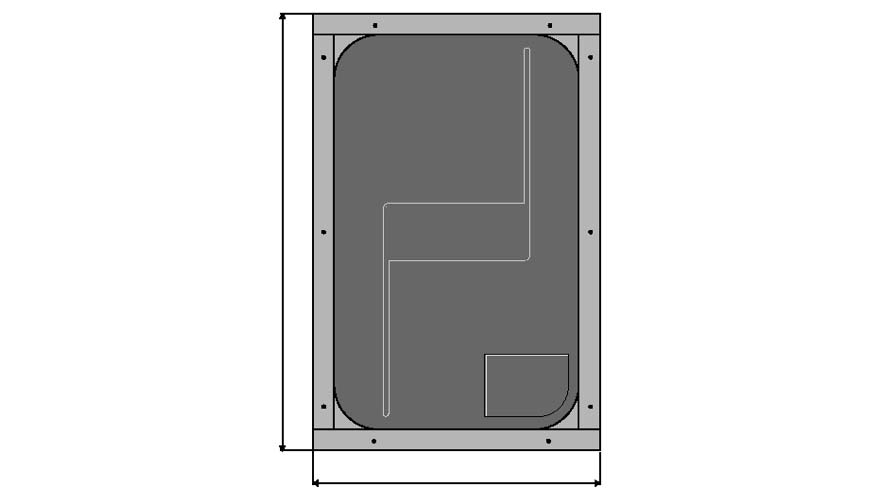 Soundboards for every application – Intelligent technology clever used
Flat panel speaker for use in drywall application and suspended ceilings. Full range bending wave transducer on polymer special membrane with hi-Q audio covering layer, backed with high efficiency absorber.
Mounting depth min: 40 mm

Dimension: 625 x 410 x 52 mm

Panel weight: ca. 1.700 g

Absorber-BackBox: PS – Hl 2 mm

Power handling: 40 Watt

Impedanz: 4 Ohm

Sensitivity: 85 dB / 1W / 1m

Frequency range: 80 Hz – 19 KHz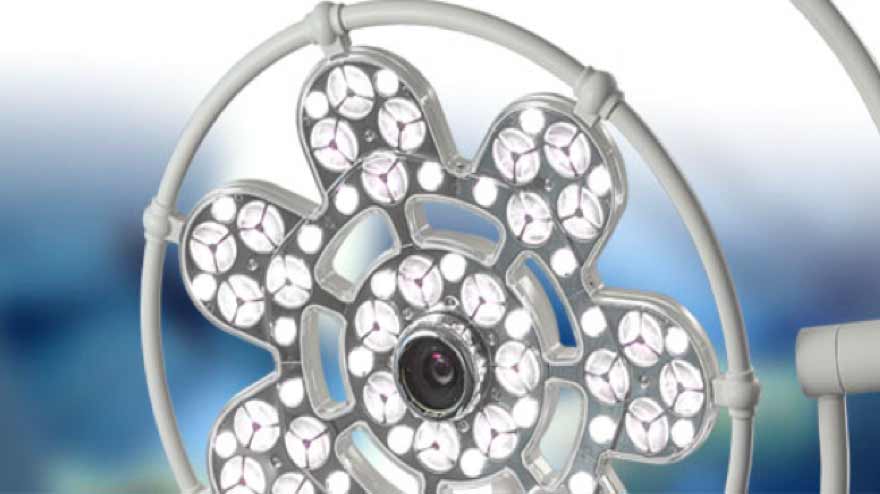 LED technology in our surgical and examination lights combine traditional values like natural color reproduction with almost insignificant heating of the lamps
The central positioning of the camera in the lamp body ensures largely distortion-free recordings of the procedure and ensures the best possible and shadow-free film quality.
The advantages of this technology are the enormous lifespan of the light-medium of at least 50.000 hours, a high contrast, homogeneous light, very low heat radiation of the lamps and the low energy consumption.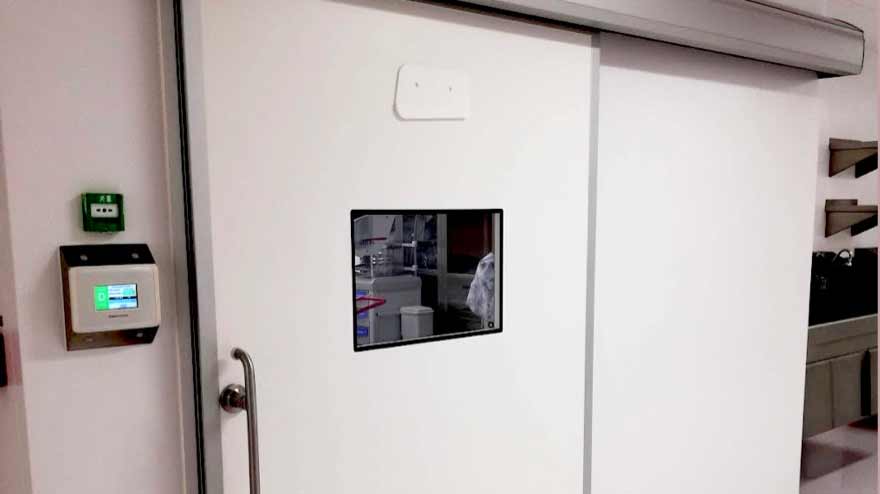 Hermetical & Automatic sliding doors

Automatic swing doors

Reopening on obstacle in closure

Stop on obstacle at opening

Emergency battery in case of supply failure Motorized electrical lock

Adjustable opening and closing speed Adjustable opening and closing force adjustable hold open time

Easy coming function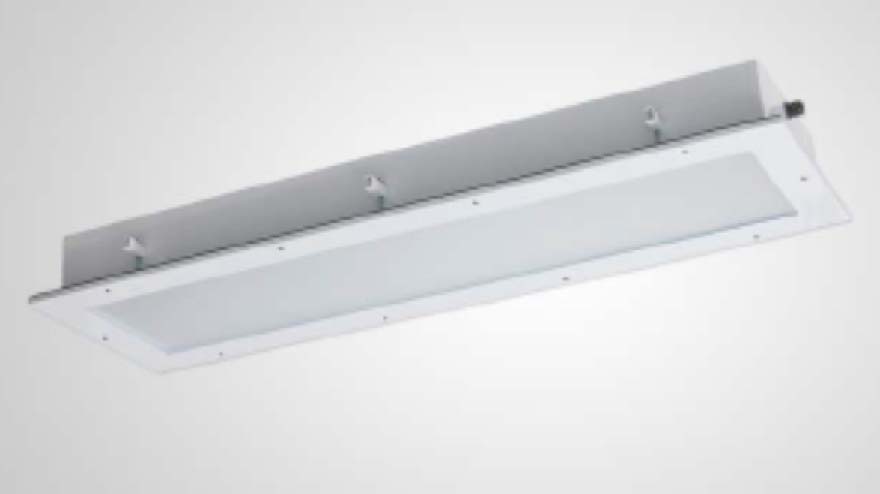 Direct light recessed lighting fitting, suitable for installation on high stability modular panels of false ceilings with hidden structure. Modules: 300×1200 for Operating Room / Clean Room, Alternative ( 600×600.)
Sheet-steel body painted with white (RAL 9003) epoxy powders  thermosetting at 180°C, with degreasing, phosphatization and washing treatment. The fitting is equipped with inside gaskets and guarantees the total protection against dust and water jets (IP65) either in the optical hollow or in the recessed part, so it is particularly indicated to be used in chemical laboratories, hospital and clean rooms, operating theatres… The fitting must be fixed by means of an hanging system (which is not included).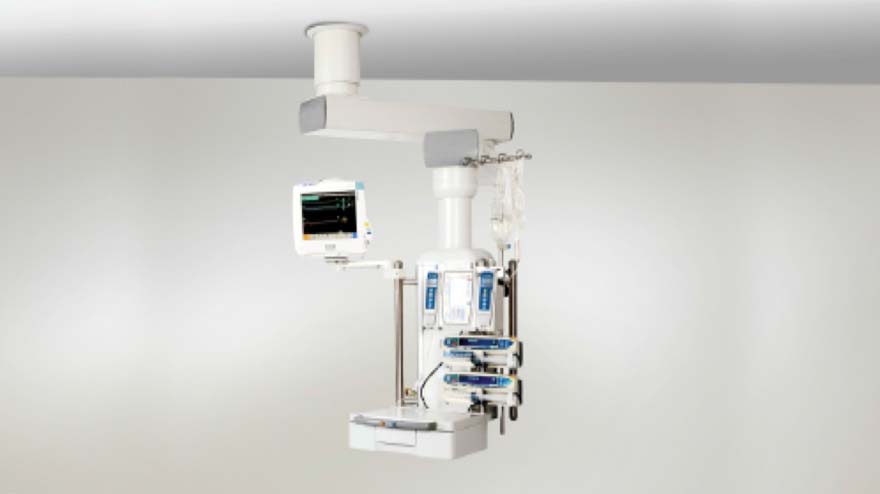 The ceiling pendant supports devices and monitoring equipment in close proximity to the patient area, in trauma, operating theatre of Intensive care, realising critical efficiencies for the care giver. The pendant system is designed for payloads up to 250Kg and uses pneumatic brake control system to facilitate easy movement of supported devices. Electric and gas services are integrated in the service column as to clients requirements, each pendant is a custom made solution. Sufficient pole mounting solutions provide space for attachment of flat screens patient monitors and infusion devices.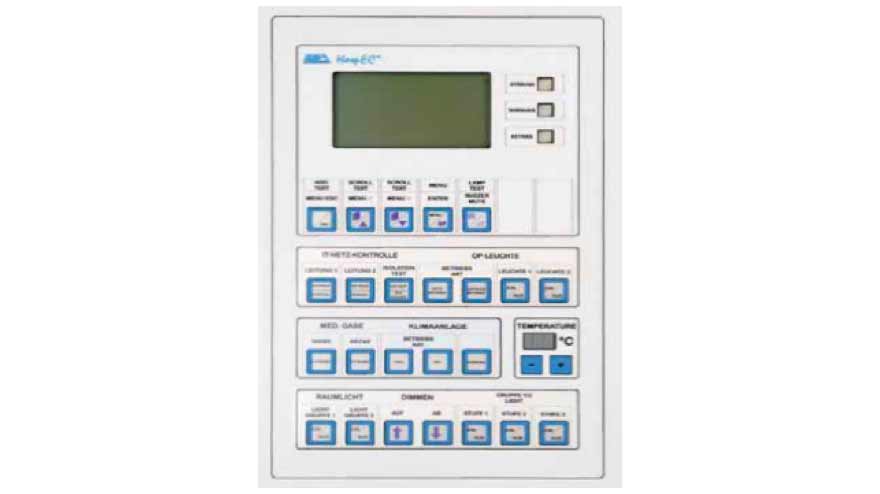 The panels are, for example, to display operating and error messages from IT network monitoring, switchover controls, for the display of measured values and messages from all other devices from the BlocTec system, for messages from external systems: medical gas supply, operating table control, integration of verbal communication, for lighting and climate control, as well as mapping and controlling further processes of the entire plant. The foil surface can be designed individually according.
The system is characterised by complex functionality, simple planning and installation. We supply switchgears, distribution boards and equipment for the complete power supply in hospitals, medical care centres and clinics

Low-voltage switchgears in type-tested design according to DIN EN 61439-1 / -2

Subdistribution boards for areas of group 0 and 1

IT system distribution boards for areas in group 2

Multi-channel RCM monitoring systems

Battery-based central power supply (BPS)

Annunciator and control panels

Lighting controls

Energy management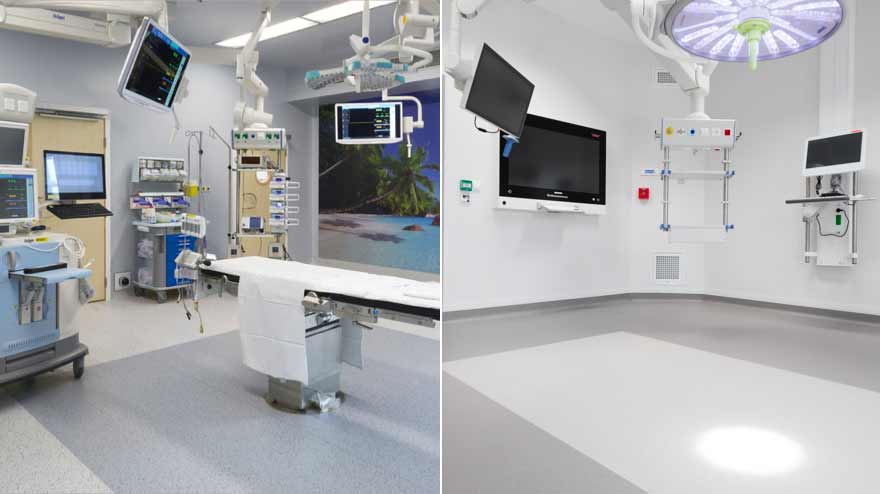 Equipping operating theatres requires much experience and  know-how. As specialist for these sensitive application areas,  we offers electrostatically dissipative floor coverings of various grades and designs.
Rubber: the raw material offering the following principle advantages

No PVC, plasticizers (phthalates) or halogens (e.g. chlorine)

High fire safety – no hydrochloric gas, no hydrochloric acid, no dioxins and no furans

Safe in fire-toxicological terms complying with DIN 53 436

Ergonomic properties – high walking comfort

Easy cleaning – permanently without coating

Excellent resistance to surface disinfectants

Good hygienic properties

Long period of use thanks to excellent wear resistance

Excellent environmental compatibility

Improved acoustics thanks to excellent footfall sound absorption

High slip resistance
Contact us
Postal & Showroom
7 rue de Clagny
78000 Versailles
France
Sales department
+33 (0)9 86 17 82 35
info@boemedical.com